CPHI India was held in Mumbai, India on 27th, Nov.2017, It's a new and big event in South Asia market after the host of CPhI Worldwide,CPhI Japan,CPhI China.Since the exhibition host, it attracts various of API manufacturers especially Chinese manufacturers and traders rely on the booming development of India medical market.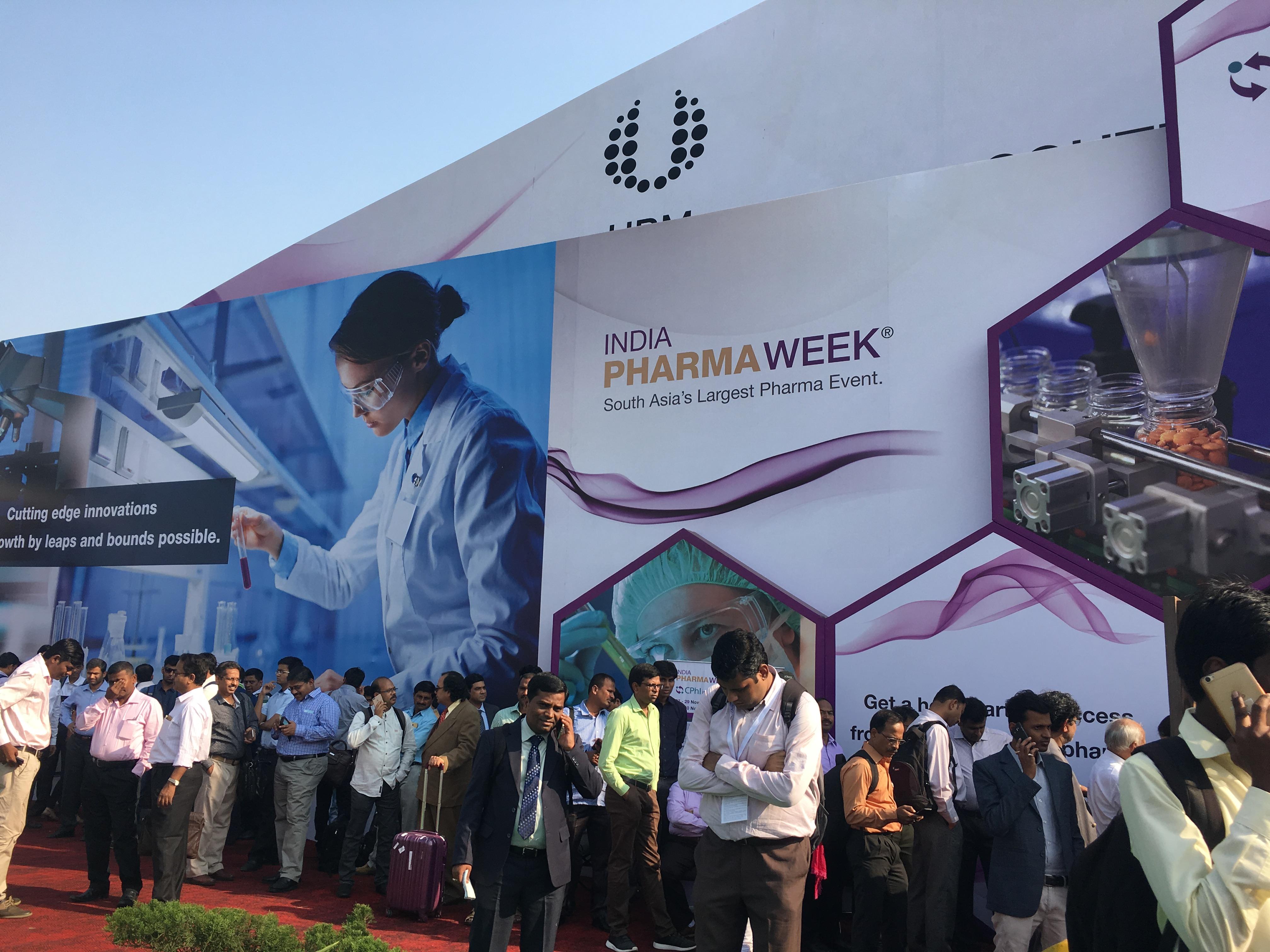 Nanjing Shunxiang Pharmaceutical Technology Co.,Ltd(hereinafter referred to as Nanjing Shunxiang) was specilized in R&D, production,foreign and domestic trade, information service of pharmaceutical intermediates and new material, they also participate this event, for this exhibition, Nanjing Shunxiang sends a number of senior business elite from their operation center—Nanjing Tengxiang Import&Export Co,.Ltd, they carry company's main products and several new developed products to the exhibition, to further intensify the India market and also expect to seek more cooperation opportunities in overseas markets.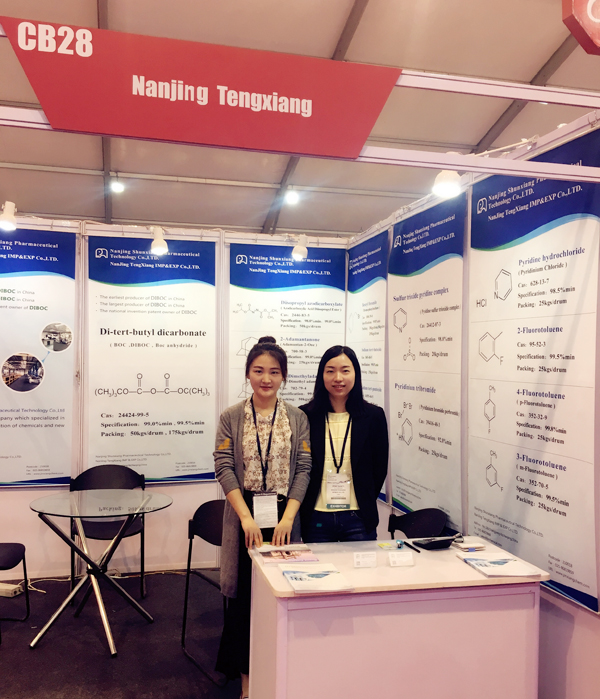 Our Main products:Di-tert butyl dicarbonate, Diisopropylazodicarboxylate, Pyridine sulfur trioxide and pyridinium bromide perbromide etc, the capacity of product Di-tert butyl dicarbonate(Di-Boc,CAS No.24424-99-5) can reach 1700 tons per year after long term promotion by Tengxiang team, we are the biggest Di-Boc manufacturer in China. In the product quality, the product belongs to high purity medical level, the main purity can above 99.5%, colorless transparent liquid and has high stability, not easy to decompose.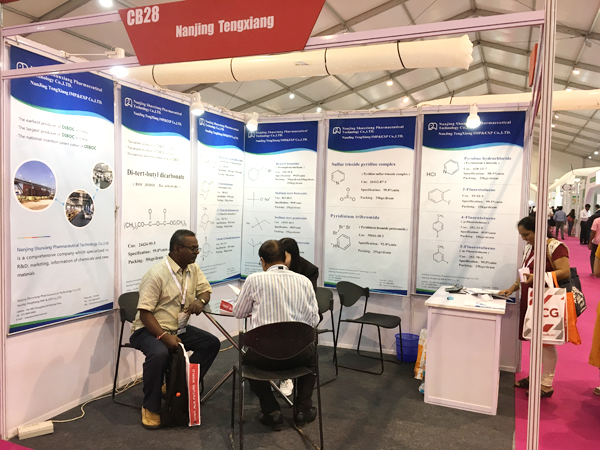 As a integration of manufacturing and marketingchemical enterprise, Nanjing Shunxiang insists on developing of new products and scale production.It cooperates with domestic and international famous enterprises through joint shares, co-construction and technical support. Atpresent, the company has 4 production bases, 1 research institution. The main products are amino protection series, pyridine series, adamantane series, fluorobenzene series.aminochloroquinoline series, biological blue pigment and reactive blue pigment etc.
TEL:86-025-86819868,E-mail:sales@jinchemical.com