The three-day "21st World Pharmaceutical Raw Materials China Exhibition" and "16th World Pharmaceutical Machinery, Packaging Equipment and Materials China Exhibition" (CPHI&PMEC China 2023) officially started a new journey in Shanghai New International Expo Center on June 19!
At the exhibition, there was a surge of people, attracting over 3000 domestic and foreign exhibitors as well as over 55000 professional visitors from home and abroad.

As one of the outstanding enterprises in the chemical industry, Nanjing Tengxiang Import and Export Trade Co., Ltd. has established a stable production and supply relationship with more than 40 well-known pharmaceutical enterprises in the world. This time, CPHI also sent several industry elites from the product operation center to the exhibition to make a grand appearance, including Di-tert-butyl dicarbonate, di tert butyl azodicarboxylate, Pyridinium chloride Key products such as pyridinium tribromide have received numerous attention and praise from new and old customers.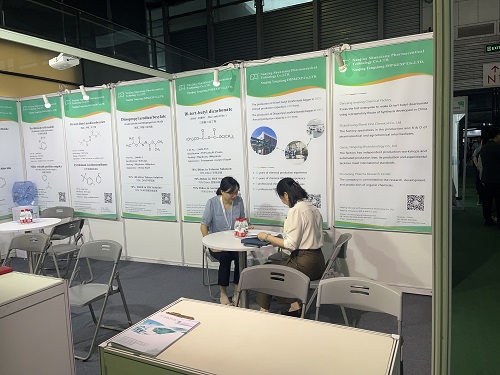 Customers have expressed strong interest in our products, praised the company's philosophy, excellent quality, stable and sufficient production supply, and further proposed cooperation intentions.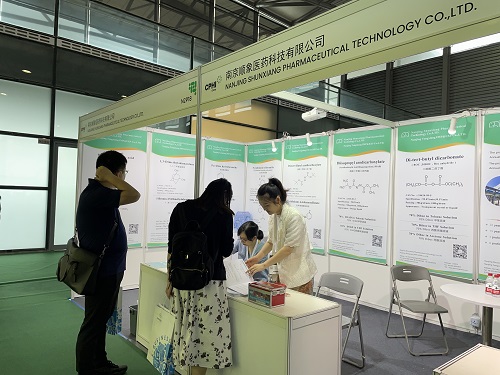 The elites of the product operation center actively responded to the customer needs that came to visit, negotiated work and production arrangements, and had offline communication, which deepened the customer's impression of Nanjing Tengxiang's high-quality reputation and gave them a deeper understanding of the product quality.
Thank you for your strong support all along. Nanjing Tengxiang will continue to optimize and improve its technology in the future, strengthen cooperation with domestic and foreign customers from a global perspective, and provide better and higher quality products and services for new and old customers.